Midwest Appliance Repair is a local appliance repair service in St Paul, MN. We focus on exceptional customer service and care and immediate results. Services include dishwasher repair, refrigerator repair, oven repair, dryer repair, washing machine repair and more! We do all that we can to show our customers how much we appreciate their trust. You can rely on Midwest Appliance Repair!
CLICK TO CALL NOW (651) 237-8346
APPLIANCE REPAIR SERVICE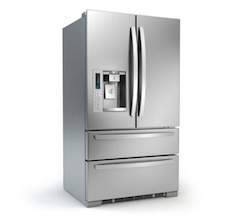 REFRIGERATOR REPAIR
Midwest Appliance Repair can troubleshoot and correct almost common refrigerator and freezer issues for all major appliance brands and models. Our technicians fix bulbs, control panels, water and ice dispensers, leaks, loud sounds, temperature issues, condensation, ice makers, digital technology and more. Our team will diagnose the problem then use manufacturer parts to finish our refrigerator repair. Learn more.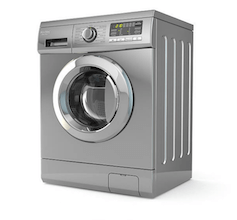 WASHER & DRYER REPAIR
A washing machine malfunction or dryer that will not work is a major inconvenience in a family home. No one has time for visits to the laundromat in town. Midwest Appliance Repair will arrive on-time to repair the problem fast. We can repair top- and front-loading models and agitation, vibration, noise, door, switch, control panel and vent issues. Same-day dryer repair or washer repair is no problem for Midwest Appliance Repair. Learn more.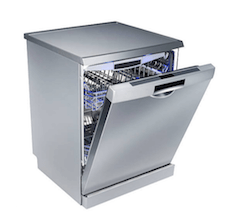 DISHWASHER REPAIR
Homeowners in St Paul can request same-day service for dishwasher repair if needed! We know how to troubleshoot and fix most dishwasher defects including – float switches, smudged glassware, pump assemblies, impellers, solenoids, odors and several other parts. Dishwashers are a complicated appliance and a lot of defects can interrupt wash cycles. Learn more.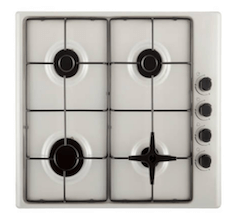 STOVE & OVEN REPAIR
Midwest Appliance Repair is ready to troubleshoot and repair broken stoves and ovens and range hoods. We will repair gas and electric ovens and all problems related to burners, ignitors, relays, doors, switches, bulbs and more. Our technicians have the tools and experience to fix all models of stoves and ovens quickly! This includes the latest models. Learn more.
CLICK TO CALL NOW (651) 237-8346
ABOUT US
Midwest Appliance Repair is located in St Paul, MN. We serve several neighboring cities as well. You can count on our local, certified technicians. All team members complete ongoing hands-on training and education along with their many years of experience to promise we can perform all appliance repair needs.

Speed is one focus of our appliance repair service. We understand how inconvenient a broken appliance is. That's why we are proud to provide same-day repair to residents of St Paul. Our goal is to finish our stove repair, refrigerator repair, washing machine repair, dishwasher repair and all additional services on the same day and during the first trip to your house. ASAP!

The brands we are familiar with include – Whirlpool, Kenmore, Maytag, Samsung, LG, GE, KitchenAid, Wolf, Kenmore Sub-Zero, Sears, Bosch, Amana, Frigidaire and more. See our Appliance Repair FAQ below. We fill our vans with manufacturer parts and include a warranty on all manufacturer parts we install and labor to guarantee satisfaction!

Sincerely,

Owners of Midwest Appliance Repair
Appliance Repair St Paul CA
CLICK TO CALL NOW (651) 237-8346
APPLIANCE REPAIR SERVICE FAQ
Q. IS IT BEST TO REPAIR OR REPLACE AN OLD APPLIANCE?
A. An old appliance in a house will result in two choices. You can schedule professional appliance repair to try to save money and keep using your old refrigerator, stove, dishwasher or washer or dryer or replace the broken appliance with a new model.
Home appliances come with an expected lifetime. If the broken appliance is within the early or middle timeframe of that average lifetime, we would suggest calling our appliance repair service. If the home appliance is reaching the end of its expected lifetime, we would recommend to replace it with a new unit if your budget allows.
Here are the expected lifetimes of every type of appliances:
Dishwasher: 10 years
Washer: 11 years
Dryer: 14 years
Refrigerator: 15 years
Gas Ovens: 15 years
Electric Stove: 15 years
Freezer: 15 years
Q. WILL YOU PROVIDE A GUARANTEE OR WARRANTY?
A. Definitely. Our appliance repair service includes a warranty on all parts and our labor. We also use manufacturer replacement parts for LG, Frigidaire, GE, Kenmore, KitchenAid, Sub-Zero, Whirlpool, Wolf, Amana and several other common appliance brands so we can preserve the manufacturer's warranty. Please do not hesitate to call us at anytime after our service if problems continue with your home appliance.
Q. CAN YOU REPAIR THE BROKEN APPLIANCE ON YOUR FIRST VISIT?
A. We will. We fill our vans with over 90% of the common manufacturer appliance parts and all of the tools to perform our repair service. If we do need to come back at a later time to complete a repair, there will not be an add-on service fee. We estimate that we can complete over 90% of our appliance repair appointments during the first visit.
Q. IS THERE A SERVICE WINDOW FOR AN APPOINTMENT?
A. Yes. We provide a 1-3 hour window for our repairman to arrive at your home or apartment. We are aware of how important our customer's time is and we do our best to ensure we arrive during the early part of our service window. However, if a previous repair or appointment lasts longer than we expected, this timeframe allows our technician a little time to still arrive on schedule within the service window. We always call 15-20 minutes prior to their arrival for notice.
Q. CAN YOU GIVE ME A FULL LIST OF ALL OF THE APPLIANCE BRANDS YOU FIX?
A. Of course. We repair most home appliance brands. You can refer to the list here. For questions concerning brands that aren't on the list, please call us. We can still order the necessary manufacturer parts to service any brand:
GE APPLIANCE REPAIR
GE Appliances is a large appliance manufacturer in Louisville, Kentucky. The business is run by Haier. GE is a very big brand for home appliances. The global brand has a wide range of products, including Haier, Monogram, Hotpoint and Cafe. We repair several GE appliances every day. We offer GE repair services in St Paul, MN. These repair services include GE washer repair, GE refrigerator repair, GE dishwasher repair and GE dryer repair. Call Midwest Appliance Repair for GE appliance repair in St Paul. Read more about GE Appliance Repair.
SAMSUNG APPLIANCE REPAIR
Samsung and Samsung Electronics is an appliance manufacturer located in South Korea. Samsung is well-known for high-end products for homes and businesses. This includes their residential line of large appliances. Samsung manufacturers refrigerators, front- and top-load washers and dryers, dishwashers, ovens and ranges and more. Midwest Appliance Repair provides several Samsung repair services in St Paul, Minnesota. These repair services include Samsung washing machine repair, Samsung refrigerator repair, Samsung dryer repair and Samsung dishwasher repair. Call today for Samsung appliance repair in St Paul. Learn more about Samsung Appliance Repair.
MAYTAG APPLIANCE REPAIR
The Maytag Corporation is an American home and commercial popular appliance brand and manufacturer. The Maytag brand is owned by Whirlpool Corporation headquartered in Michigan. The company has a rich tradition of manufacturing reliable and affordable laundry and kitchen appliances. Their models include top-and front-loading washing machines and dryers, French-door and side-by-side refrigerators and compactors and dishwashers. We perform Maytag repair in St Paul, Minnesota. Our services include Maytag dryer repair, Maytag washer repair, Maytag refrigerator repair, Maytag dishwasher repair and more. Call Midwest Appliance Repair for Maytag appliance repair in St Paul. Read more about Maytag Appliance Repair.
WHIRLPOOL APPLIANCE REPAIR
The Whirlpool Corporation is a leading manufacturer of household appliances. Whirlpool is the top manufacturer of home appliances. The corporation oversees nine manufacturing facilities in America. The corporation owns Whirlpool, Maytag, Jenn-Air, KitchenAid and Amana. Whirlpool and their family of brands manufacture refrigerators, ovens, washing machines, dryers and more. We can service all brand and model from Whirlpool for homeowners in St Paul, Minnesota. Our Whirlpool repair services include Whirlpool washer repair, Whirlpool dryer repair Whirlpool dishwasher repair, Whirlpool refrigerator repair and more. Call on Midwest Appliance Repair for Whirlpool appliance repair in St Paul. Learn more about Whirlpool Appliance Repair.
LG APPLIANCE REPAIR
LG, LG Corporation and LG Electronics are located in South Korea. LG manufacturers mobile devices, home electronics, and, of course, household appliances. LG is a high-end brand of home appliances for families with a higher budget. Not all appliance repair service in St Paul performs LG appliance repair for this reason. However, we do! Midwest Appliance Repair provides LG washer repair, LG refrigerator repair, LG washing machine repair, LG dryer repair and more. Call today for LG appliance repair in St Paul.
KENMORE APPLIANCE REPAIR
Kenmore is a brand of home appliances sold by Sears. The appliances are manufactured by Electrolux, Panasonic and Whirlpool. Families can purchase Kenmore refrigerators, dishwashers, ovens, washing machines and dryers from Sears website and retail locations. We perform Kenmore repair services in St Paul. Call for Kenmore washer repair, Kenmore dryer repair, and Kenmore refrigerator repair. Midwest Appliance Repair is the first service to call for Kenmore appliance repair St Paul, Minnesota. Read more about Kenmore Appliance Repair.
CLICK TO CALL NOW (651) 237-8346
APPLIANCE REPAIR ST PAUL MN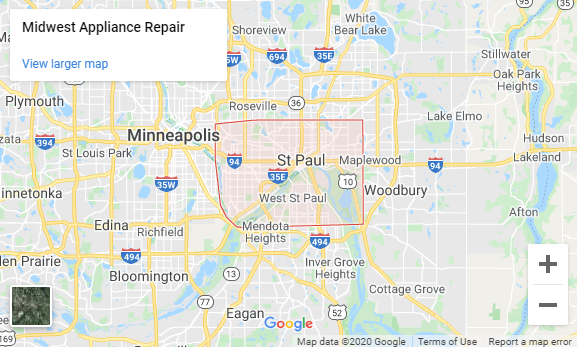 MIDWEST APPLIANCE REPAIR
PHONE: 651-237-8346
LOCATION: ST PAUL, MN
Located in St Paul. We serve several cities in the area. Service area includes: Brooklyn Park, Plymouth, Mendota Heights, Lilydale and more!
SERVING ALL OF ST PAUL, MINNESOTA
55101 55102 55103 55104 55105 55106 55107 55108 55114 55116 55117 55118 55119 55130 55133 55145 55146 55150 55155 55164 55165 55166 55168 55170 55171 55172 55175